I ran into a former student and her mother yesterday.
Her smile always beams and her mother is a doll.
But the words that came out of her mouth after we caught up and I asked her how her year was going pained me to the core.
"We're finally getting to have some fun and make gingerbread houses this week."
Finally…4+ months and something is "finally" fun to her?! Torture.
I think she and her mother could read my face because their next statement was a desperate shot at redemption.
"But we do get to go on field trips like every month."
Every month…so that's 4-ish times in the last 4-ish months that you've been out in the real world connecting to anything that you've been learning about. Unfortunately, I'd call these 'good odds'.
This sweet bundle of intelligence and joy has been stuck inside not unleashing her potential for months, let's be real-it happens year after year at traditional schools so -years. With no end in sight.
The next few blogs I'm going to spend reviewing how different the idea of 'school' can be because the change is necessary to keep remarks like this at bay and for so many other reasons. If you hear similar remarks, stay with us, because it doesn't have to be like this!
Mrs. Laurenzi-Determined Educator
________________________________________________________
During the past few weeks, we have been getting into the holiday spirit. The entire school is decorated with Christmas decorations, we've had a crazy Christmas sweater day, and we also have a funny Elf that roams around the classroom! We also have been getting into the spirit of giving. We are planning to do a secret Santa and we are starting to get more involved with the community.
We have also started some new subjects for class. In science, we have started to study Space, all while incorporating math and writing. Also, we have started learning about the History of Florida and Saint Petersburg, and a new book about a family living in Old Florida.
Speaking of St. Petersburg history, we have been going on more walking tours recently. One tour we went on was an architecture tour. We learned about why, how, and when some houses and buildings were built, and the history behind them. We also went on another tour, where we learned about how St. Petersburg was founded, and about the history of the city.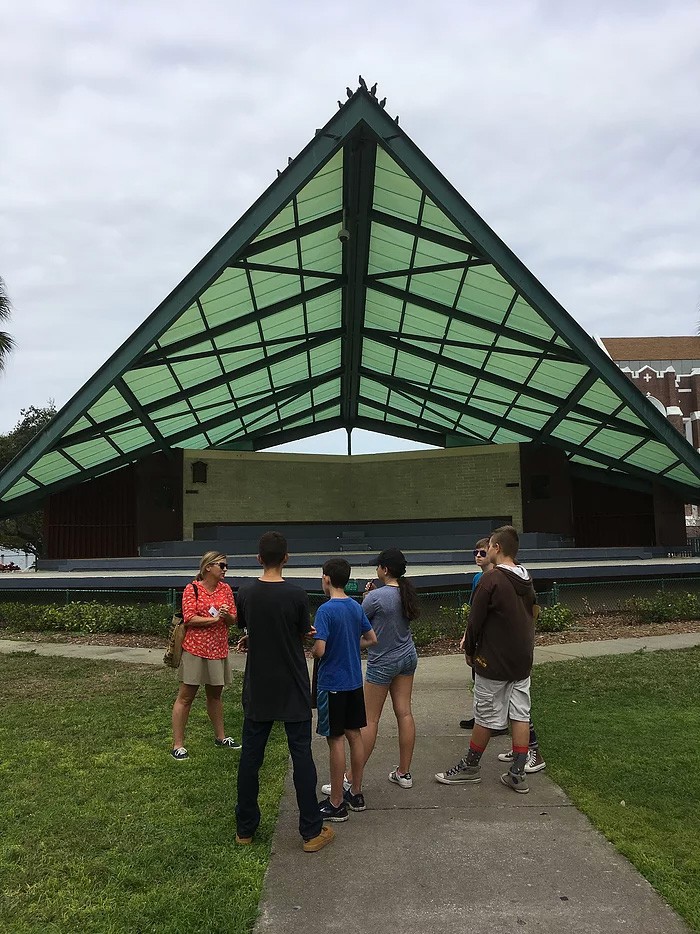 In conclusion, we have been very busy the past few days, but we've been but it's been fun. We've gone on some interesting tours, learned about some cool subjects, and have gotten into the Christmas spirit. To whoever may be reading this, Happy Holidays from everyone at Indi – Ed 🙂
– Ty
________________________________________________________
Days, yes-he said days. These are our last 4 days. And he is a part time student
Please stay tuned. It can be like this.